Ann Sobrato High School
E-Newsletter
February 13, 2019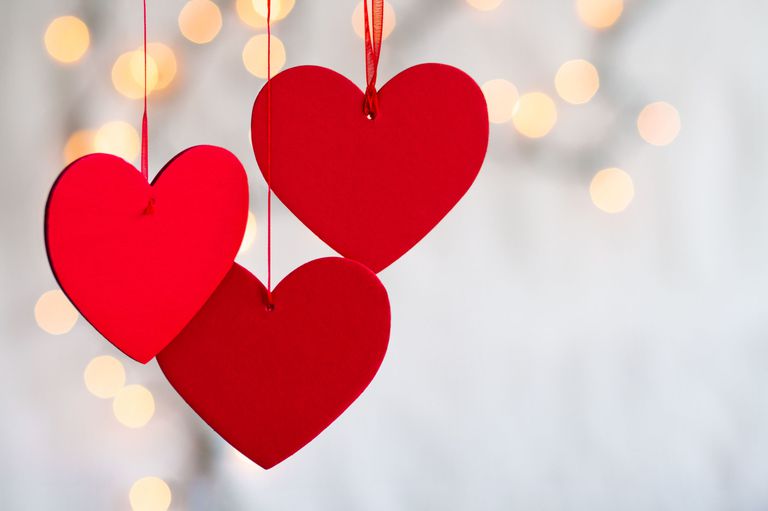 Dates to Remember
February 16 – 3rd Quarter Progress Grades posted on Aeries
February 18-22 – NO SCHOOL (Winter Break)
Career, College & Counseling Center
Meet the President of Gavilan College! Sobrato is hosting Gavilan's annual Education Forum on March 6th from 6-8pm in the Sobrato Library. President Kathleen Rose will discuss student services and academic programs, as well as new initiatives and facilities plans for the college.
CSU Monterey Bay is hosting its 2nd annual "SUPER SATURDAY" on February 23rd for anyone interested in learning more about the university. Students and parents will have an opportunity to meet CSU experts in Admissions. Cal-SOAP will provide transportation for students, leaving either Sobrato or Live Oak (location TBD) at 7:00 am and returning at 3:30 pm. Students will need to register online and drop off permission slips if they would like to travel on the bus. Students and parents are welcome to attend on their own but will need to register online. Note: Although the registration page indicates the purpose of the event is to increase the rate of African American students enrolling in CSU, this event is open to ALL.
Summers jobs are available with the City of Morgan Hill. Students looking for flexible employment opportunities or summer work should visit our City of Morgan Hill representatives during Lunch in the quad area on February 15th. They're hiring for several positions.
SOPHOMORES/JUNIORS: Cal-SOAP is offering SAT prep courses! Pick up a regsitration form in the Sobrato Counseling Office. Financial aid is available.

Dates: March 16 & 30 from 2:00-5:00pm, and March 23, April 13, April 20, April 27 from 9:00am-12:00pm
Location: Gilroy High School College & Career Center
Cost: $100 for 6 sessions (bring check or cash to first class. Get a $20 refund if you attend all 6!)

Scholarships! More opportunities are added weekly. They can be found on Naviance, in daily announcements, or by clicking here. All students are encouraged to apply for scholarships whenever possible.
Youth Employment Workshop:
Cash for College Workshop – TODAY!
SENIORS: This is a final reminder that the March 2nd deadline to submit your financial aid application to the California Student Aid Commission is quickly approaching! ALL students that need financial support for higher education MUST submit a financial aid application regardless of whether you are attending a 4-year university, 2-year college or vocational school.
Cal-SOAP is hosting a Cash for College event to help with this process!
Date: Wednesday February 13th
Time: 6:00-8:00PM
Location: Live Oak High School Library (1505 E. Main Ave)
Parent Workshops
MHUSD is offering a FREE series of meetings open to all parents and caregivers of children of any age. Project Cornerstone knows that a strong family is the best predictor of a child's success. Parents and caregivers need fresh ideas that work to keep families close as children grow. Learn new tools for strengthening your relationships with children and youth in this 6-week workshop. Each week we will share, discuss, and practice ways to show caring, give support, set boundaries, and build strong relationships that help youth succeed in school, friendships, and life! Sign up today at link on flyer above.
Student Enrichment Opportunities
SOPHOMORES/JUNIORS – Santa Clara University is pleased to present programs for students interested in learning more about the field of engineering (click here for applications):

Summer Engineering Seminar (SES), in its 30th year, provides a 5-day experience in late July offering introductory workshops. Students also experience university life and stay in the residence halls, eat meals on campus, and take part in afternoon recreational activities and evening projects. There is no cost. DEADLINE: March 15.
Young Scholars Program provides local high school students the opportunity to enroll in college-level courses during the June 19-July 26 summer session at a 75% discount! Students receive college credits upon completion. Course offerings include: Intro to Engineering and Intro to Computer Science. Young scholars may also choose to enroll in math, business, and humanities classes. DEADLINE: April 10.

Student International Exchange – Sister Cities of Morgan Hill is seeking Morgan Hill teens, aged 15-17, to host an Italian teen in Summer 2019 and travel to San Casciano, Italy in Summer 2020. Interested in learning more? Contact amywhelan7@gmail.com.
Calling all mountain bike riders! Join the *new* NICA High School Mountain Bike League's South Valley Composite Team. All are welcome. Questions? Contact Doug Hall (415) 640-9574 or doug@biketherapy.bike.
McElite Basketball AAU Travel Team Tryouts are Saturday, February 16th. Boys age 8-16 and Girls age 11-15 are eligible. Click here for info about how to get 50% off the tryout fee.
South County Basketball Academy has announced its Spring League and Summer Camp information. Click here for more info.
Morgan Hill Art School has published its spring schedule. Courses begin the week of March 25. Click here for more info.
Wildflower Run – annual 2K/5K/10K run hosted by AAUW Morgan Hill. Sunday, March 31st at Live Oak High School. Family and group rates available. Register at wildflowerrun.org. Deadline: March 21.
The Princess Project provides FREE Prom dresses and accessories to high school teens who cannot otherwise afford them. Visit www.princessprojectsiliconvalley.org to sign up for an appointment.
JUNIORS – The Rising Stars Program is seeking students who would benefit from personalized mentoring support, financial assistance, and college and career guidance. Click here to apply. Deadline: March 4th at 11:59pm. Qualifications:

Graduating in June 2020
Have overcome adversities/obstacles that are not of your own making
Are low-income or living on government assistance (i.e. $10K-12K per person, as stated on IRS documents)
Are a U.S. citizen, permanent resident, DACA status, or DREAM Act eligible
Are committed to earning a four-year college degree
Are highly recommended by a teacher, counselor, or mentor
Have achieved a G.P.A. of 3.0+
Memorial Donation
Though several months have gone by since her passing, reminders of Molly Edgar (Sobrato Principal's Secretary from 2008-2019) regularly surround us and there has been a desire among the staff to find a way to continue her impact.  One of Molly's favorite pastimes was to attend local theatrical productions. This spring, we will dedicate a plaque in the Sobrato Performing Arts Center and gift a piece of theatrical equipment to the Sobrato Theatre Society in her memory.  If you were a friend of Molly's and would like to contribute to this effort, please drop off donations to Lynn Secolo in the front office.
Grad Night
SENIORS: Tickets are now on sale! Order forms can be found here or in the front office. Click here for complete information including transportation, ticket prices, food and amenities. Save $20 by purchasing a ticket in the month of February! Don't know what Grad Night is? Click here for Parent FAQs!
Music Association
Parent meetings held the 2nd Tuesday of each month. Please attend and be a part of this dynamic, cohesive and entertaining organization.
Your support at these upcoming events is greatly appreciated:
Winter Percussion Competition at Oak Grove – Mar. 2
Jazz Band CMEA Festival – Feb. 2
Mattress Fundraiser – Mar. 9, Martin Murphy Middle School Gym
FFA
Kennedy Heninger will be supporting the State Association as a Sub-committee Chair at the FFA State Convention.
On February 2nd, Sobrato FFA traveled to the Arbuckle Field Day Competition. The Vet Science team finished 10th in the contest and Dairy Products placed 7th. Sobrato's Novice Parli Pro team competed at Modesto Junior College, finishing 3rd in their group and 7th overall.
On February 6th, 8 applications were submitted for Sectional and Regional Proficiency Awards, the largest number submitted by Sobrato in the last 4 years. We are proud to announce that Jenna Fields ('18) will represent the Region at State Finals for Beef Production, Jared Mandrell for Nursery Operations, and Sean Nuttall for Specialty Animal.
On February 9th, 14 Sobrato students competed in the FFA Sectional Speaking and Project Competition:
Creed (freshmen recite 2-minute FFA Creed and respond to questions) –
Madelynne McKenzie, Austin Vandecoevering, and Hailey van Wageningen advanced to Regional Finals.
Prepared Speaking (students write a 6-8 minute speech about an agriculture-related topic and respond to questions) – Samuel van Rhijn placed 4th and Myan Lam placed 3rd, both advanced to Regional Finals.
Impromptu Speech – Tim Graton and Daitarih Hansen competed
Extemporaneous Speech (students write a 4-6 minute speech with 30 minutes to prepare for a topic chosen at random) – Anthony Castronovo finished 3rd and Jared Mandrell finished 1st, both advanced to Regional Finals.
Job Interview (students complete a job application, resume and cover letter, then a mock job interview) – Kayla Wensmann finished 4th and Kennedy Heninger finished 1st, both advanced to Regional Finals.
Project Competition (students display and present their SAE projects) –
Sean Nuttall, Jared Mandrell, Emily Tercero, Terrance Lim, Samuel van Rhijn and Kayla Wensmann participated. Samuel van Rhijn won the Competition, while all Sobrato students were recognized with Gold Awards.
Home & School Club
We are launching our Spring Health & Wellness Drive! Our goal is to supply each of our 60 classrooms with tissues, wipes, and hand sanitizer. Please consider making a donation for this cause. Allergy season is right around the corner! Help us restock our classrooms so our students and teachers can benefit. Items can be dropped off at the front office.
Athletics Boosters
Sign up for Amazon Smile and your online purchases will help support our sports teams. Select "Sobrato Athletic Boosters".
Have an hour a month to help out Athletic Boosters? We need help with:
Ordering sponsor banners
Sending bi-weekly emails to Boosters Members
Save the Date – April 27, 2019. Look for news about our upcoming Denim and Diamonds Spring Fundraiser.We could use a little bit of your time.


Upcoming Parent/Community Meetings
Ag Boosters – Wednesday, February 13 at 6:00pm in Room E114
Home & School Club – Thursday, February 14 at 8:15am in Office Conference Room
School Site Council – Monday, February 25 at 6:00pm in Office Conference Room
Grad Night Committee – Monday, Feburary 25 at 7:00pm in Counseling Office
Sobrato Music Association – Tuesday, March 5 at 7:00pm in Band Room
Athletic Boosters – Monday, March 18 at 7:00pm in Library
ELAC – Tuesday, April 30 at 6:00pm in Room E108
Be sure to check the Sobrato website and calendar for other upcoming events!
To have information published in the E-newsletter, send an email to AtkinsE@mhusd.org